New Solutions. New Machines. Amazing Performance.
Snowfall SF – Solution for Ski Resorts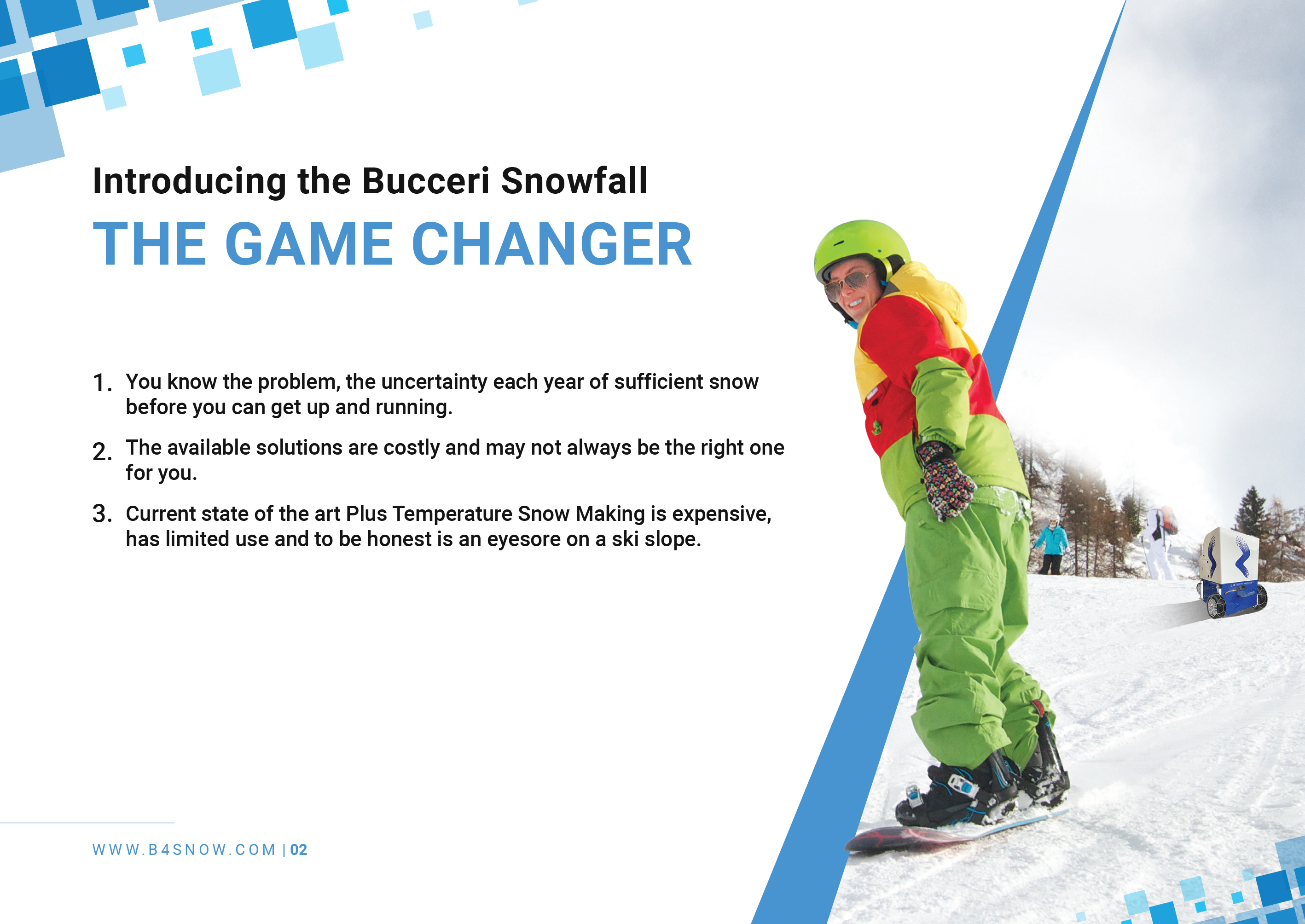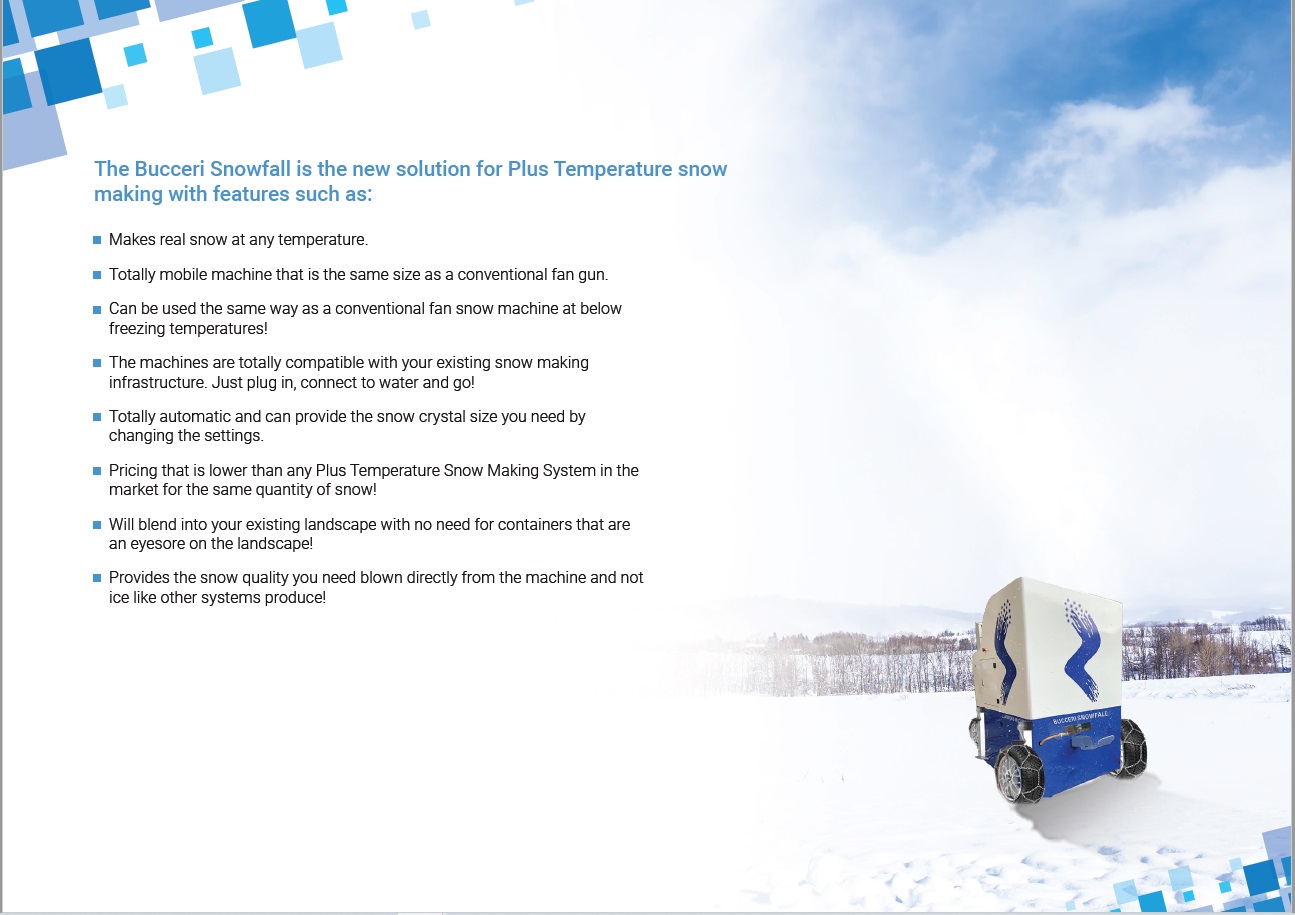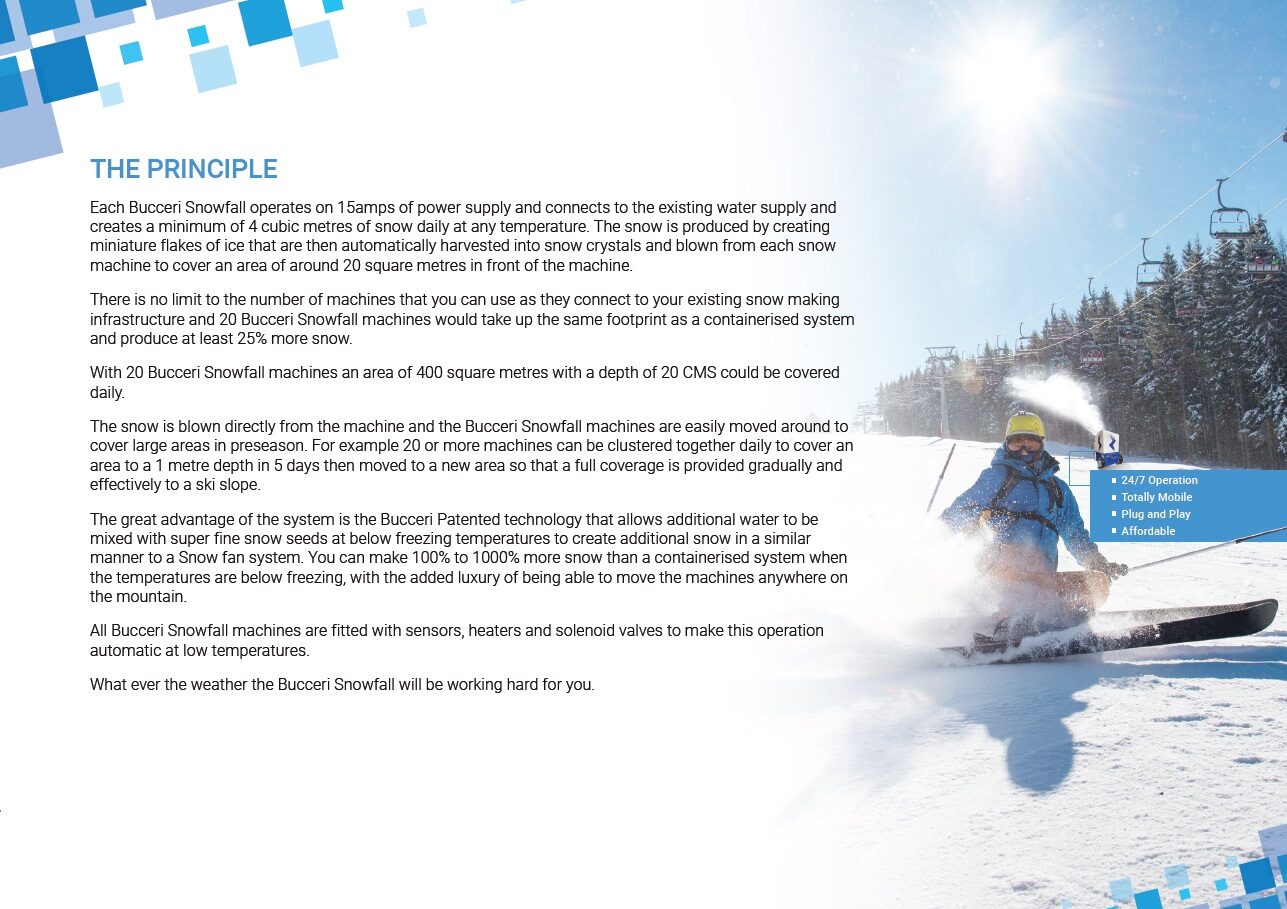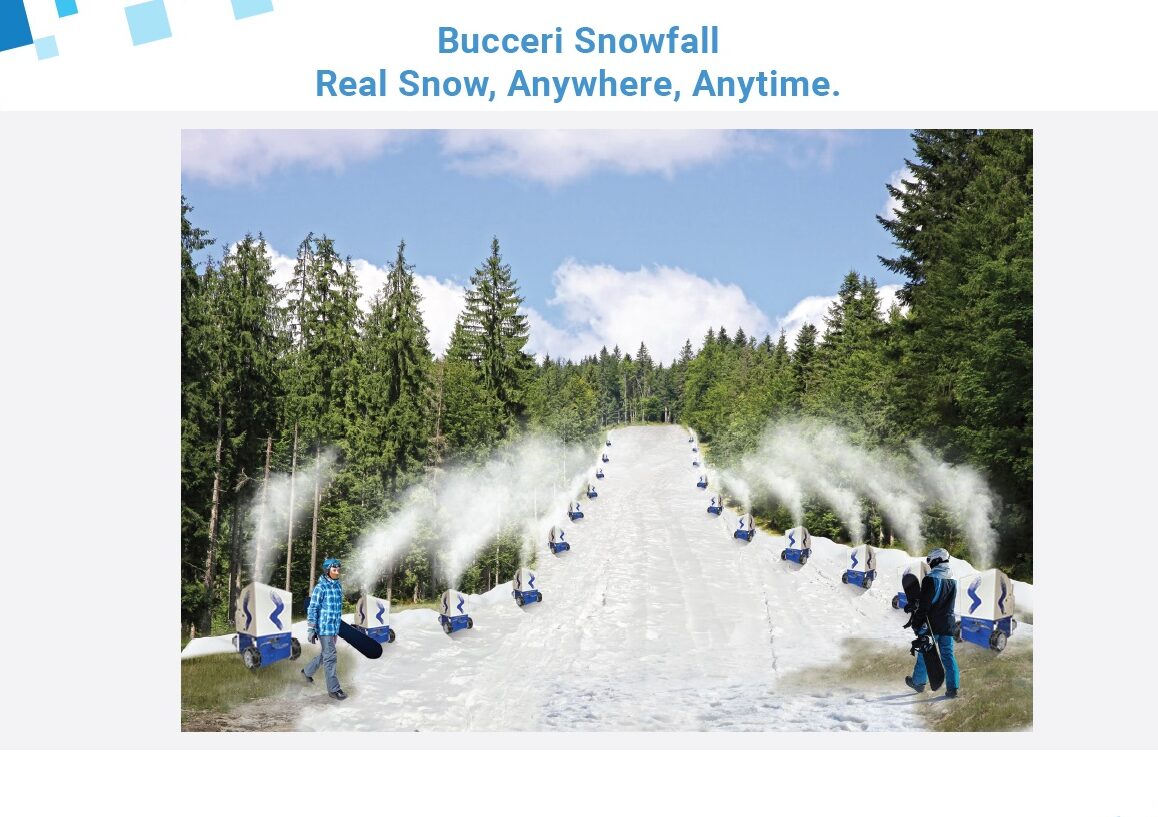 View the video above to see why Ski Resort Owners will be excited to get their hands on this amazing new product.
NEW PRODUCTS 2020
Real Falling Snow Anywhere, Any Temperature, Any Quantity
Click below to find out more.
Bucceri Snowfall Mini – Portable Snow Machine that you can use anywhere.
Perfect for hotel and home use that are looking to provide some snow to play with in the winter months!