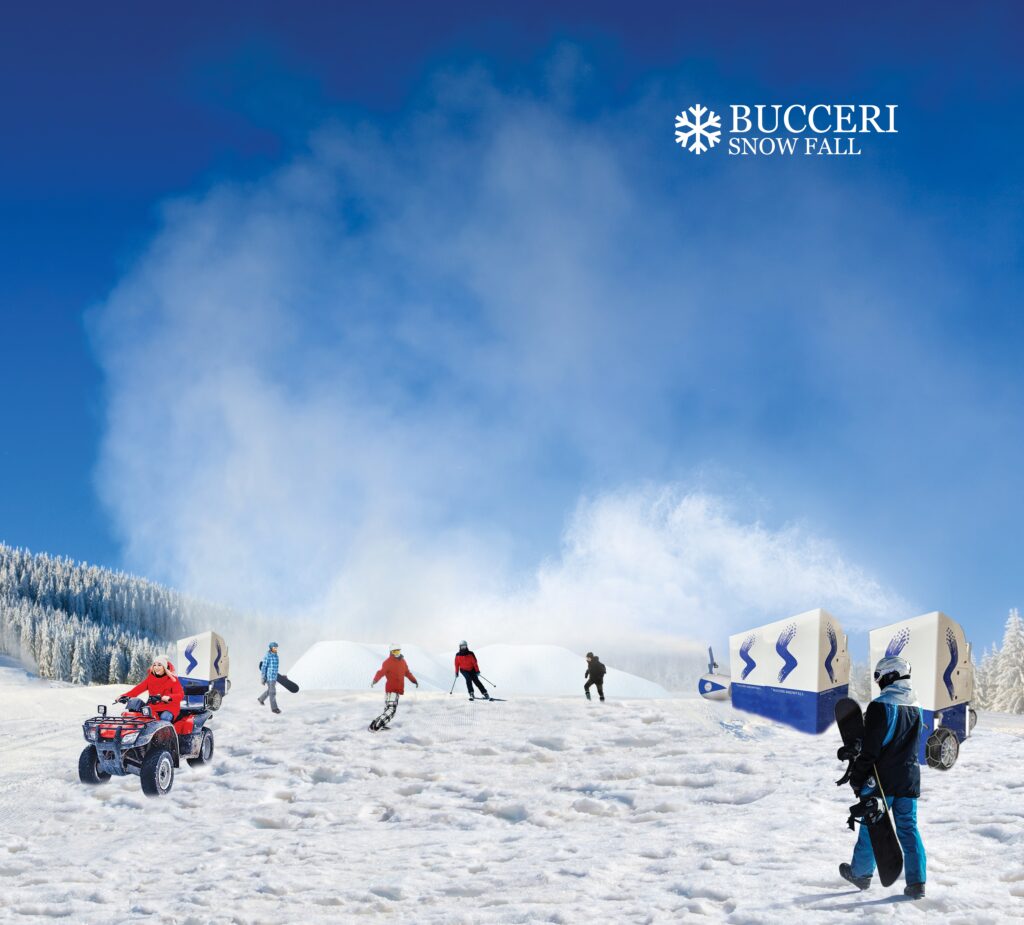 DRAFT SUMMARY ONLY- CONTACT US FOR DETAILED INFORMATION
Funds are needed by Bucceri Snow Making Pty. Ltd. to fast track its financial objectives and maximise the income opportunity
Investors will receive a return of 5% on funds invested and an option to convert their loan into equity at an attractive rate if and when the company seeks listing on a stock exchange.
Investor funds and returns would be guaranteed by asset and income sureties and interest would be paid quarterly or half yearly in arrears.
The funds will be used to market new snow making technology and manufacture new equipment for immediate sale to capitalize on patents granted and pending that are the results of 6 years of Research and Development work.
Annual Profits exceeding $10 Million annually are expected when Bucceri Snow reaches its initial sales objective of making sales 0.05% of the existing ski resorts in the world over the next 4 years.
The Funding Opportunity
INTEREST ONLY BOND PAYING 5% INTEREST YEARLY PAID QUARTERLY OR HALF YEARLY IN ARREARS
SECURED BY EQUIPMENT, REAL ESTATE AND GUARANTEED INCOME RETURNS FROM UTILISATION OF COMPANY FUNDS
100% PAYBACK AFTER 3 YEARS OR OPTION TO CONVERT THE FUNDS TO EQUITY IN A PUBLIC COMPANY THAT IS PLANNED TO BE LISTED AFTER THAT PERIOD.
Bucceri Snow Making Pty Ltd and its owner Alfio Bucceri have been successfully inventing, commercialising and selling innovative snow making systems since 1985 and the introduction of their technologies and concepts has revolutionised the snow sport industry over this period.
The marketing plan will be executed by promoting the product and its benefits to an industry where decision makers can be reached through Trade Show Exhibitions and Advertising in Ski Area Management Publications.
Bucceri Snow Making is seeking funding to be used to activate this marketing business plan and purchase sufficient stock of the machines to meet the sales orders expected in year 1.
Bucceri Snow Making Pty Ltd (Bucceri) has developed a unique technology with potential payback to a ski resort owner in the first few days of opening.
The technology allows the ski resort owner to make snow economically and in an acceptable manner in the favourable snow making windows that are being diminished by Global Warming.
Our proposed sales strategy and business method for each new ski resort customer would be to: trial of one machine in Year 1, purchase of 9 machines in Year 2, purchase of an additional 10 machines in Year 3.
Table 1 below figures are based on 20 ski resorts investing in Snowfall technology over the next three years based on sales from Year 1 trade show efforts only. The figures show 3 scenarios of additional sales after the initial purchase of 1 machine.
It is expected that with show participation in year 2 and 3 the model shown in Table 1 would repeat again as each new year cycle commenced and the gross income from sales would be much higher than shown.
The technology employed by Bucceri is protected by international patents applications.
Cash flow projections show a need for approximately AUD$1.000,000 from September 2020 for the company to capitalize on the opportunity in the marketplace.
Above – The Snowfall has been designed and developed to meet the needs of the ski resort operator.
As the world heats up due to global warming, the world's ski resorts are searching for a better solution to dwindling snow cover and increasing uncertainty of season opening.
Snow will always be needed at ski resorts to ensure their viability as natural snow falls decrease and warmer weather patterns predicted for the future.
It is not the intention of Bucceri to go "head-to-head" with conventional snowmaking suppliers but to capitalize on the problems with the inability of conventional snow machines to make snow in the 0 degrees to -3 degrees Celsius Wet bulb range.

A more comprehensive study of the technical advantages can be studied by clicking this link.
Appendix 1: History of Bucceri Snow Making.
BUCCERI SNOW HAS BEEN A LEADING INNOVATOR IN THE WORLD IN THE LAST 30 YEARS WITH THE SUCCESS OF ITS PRODUCTS AND CONCEPTS UTILIZED THROUGHOUT THE WORLD.
HISTORY: In the late 1980's Alfio Bucceri invented the concept of Indoor Snow Skiing and invented a product called Permasnow.
Bucceri's technology and business concept were the main assets for the listing a public company on the Australian Stock Exchange called Permasnow Australasia Ltd. The Technology and Business Concept quickly revolutionized the skiing industry with Indoor Ski Centers created in every part of the world.
Both the product and concept are still active in the marketplace today with Indoor Ski Centres operating in many locations throughout the world.
Bucceri Snow Making has been manufacturing and selling snow making machines to a niche market including theme parks, event operators, casinos and ski resorts.
Since severing Exclusive Agency ties with a large European Snow making Company in June 2019, sales of Bucceri Snow Making machines in the first half of this financial year has reached $500,000 with sales to Indonesia, USA, Brazil and France.
Bucceri Snow machines for Plus Freezing Applications have been shown at trade shows in the USA Europe and China on a regular basis over the past 5 years.
Bucceri Snow is based in Brisbane, Australia, with a manufacturing plant in Fujian Province in China and the company has recently added a new machine for ski resorts to their product range.
In March 2020 Bucceri Snow finalized testing of this new technology at Shenyang Ski Resort China with results confirming that this new technology is set to revolutionize the ski resort business.
Bucceri Products and Applications
Bucceri is focusing its sales efforts on three products, each servicing and best suited for different applications.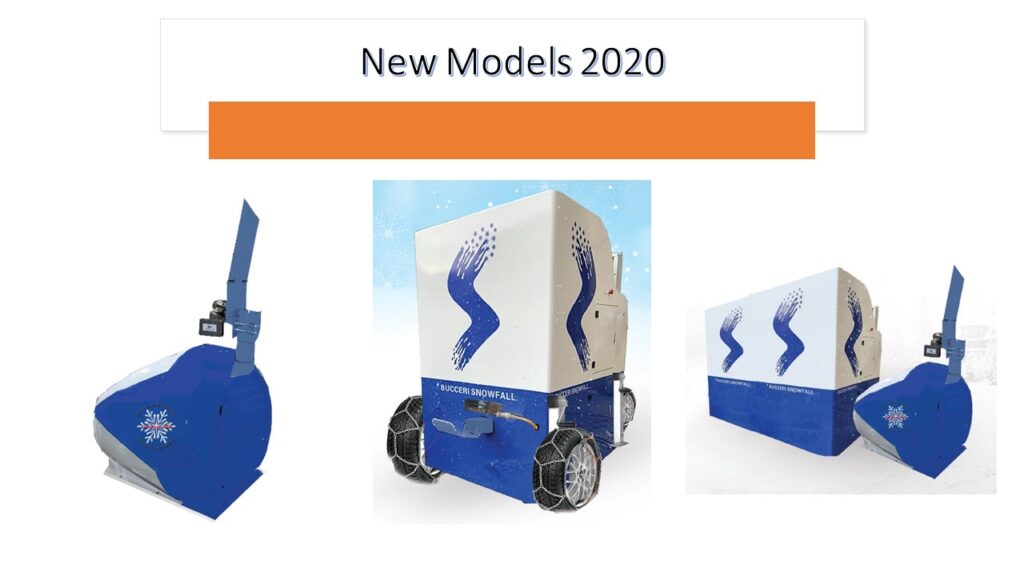 The business plan and capital raising are aimed at the rapid development and sales of the Bucceri Snowfall for ski resort use as the market is large with high sales potential.
Confidential Financial Data – Will be made available on Request