The technical information below is preliminary and based on recent testing and the data taken from these tests. This information will be constantly updated as we do more testing to arrive at more precise information.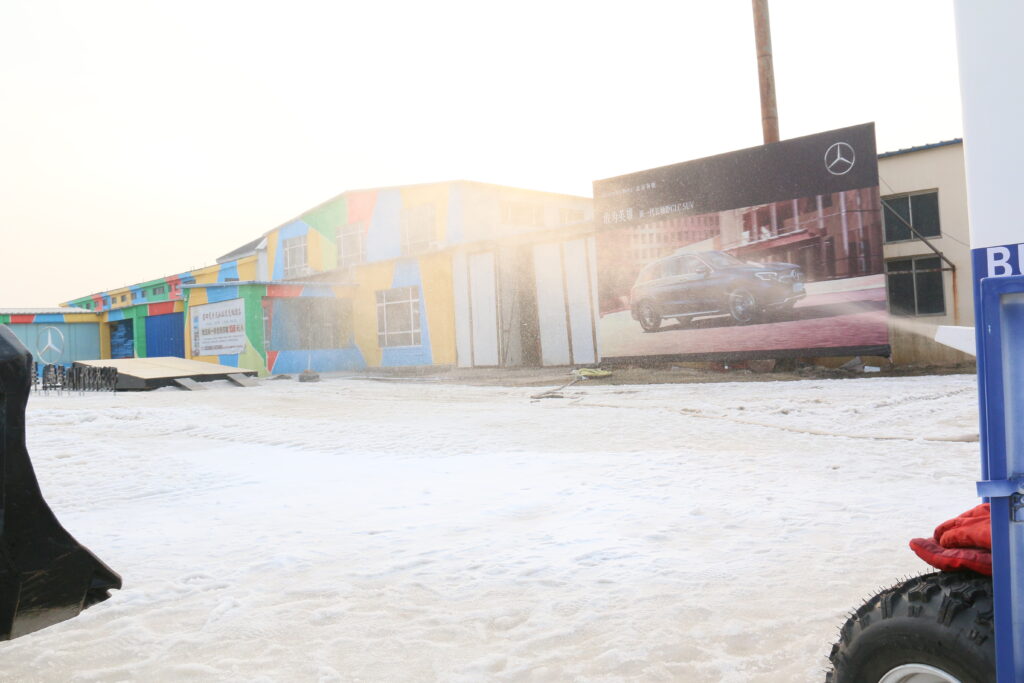 The images above show the patented Bucceri Snowfall in operation and demonstrate how a Patented Bucceri Snowfall system would be operated at a ski resort compared compared to a containerised Ice making system installed by ourselves and others at many ski resorts over the past 5 years.
Results from testing when the temperature is between 0 degrees Celsius and -3 Degrees Celsius ( 32degrees to 27 degrees Farenheit):
2 Bucceri Snowfall machines costing approximately $120,000 would make the same amount of snow as 1 Plus Temperature Snow Factory Ice making system costing approximately $750,000.
The cost of 2 Basic Bucceri Hybrid machines could cost around 1/6 of a plus temperature Snow Factory system to purchase and have a much quicker ROI.
The cost per cubic metre of snow produced would be 1/6 of the cost and use 15% of the power consumption of a Snow Factory type system!
The Bucceri Snow Hybrid utlises a high speed fan , ice seeds for ice nucleation produced by the onboard ice machines and a manifold housing hugh pressure water nozzles that provide the same snow making tools of a conventional fan snow making machine s that are found at most sli resorts wprldwide.
That means that 2 Bucceri Snowfall Machine have the potential to make snow at the same capacity of a conventional snow fan gun when the temperatures are less than -3 degrees Celsius wet bulb (27 degrees Farenheit).
That should result in a minimum of 500 cubic metres of snow in 24 hours. Which would amount to 8 times more snow than that produced by a Snow Factory system in 24 hours!
The power consumed for the snow produced would be 2% of the power consumption of a Snow Factory system!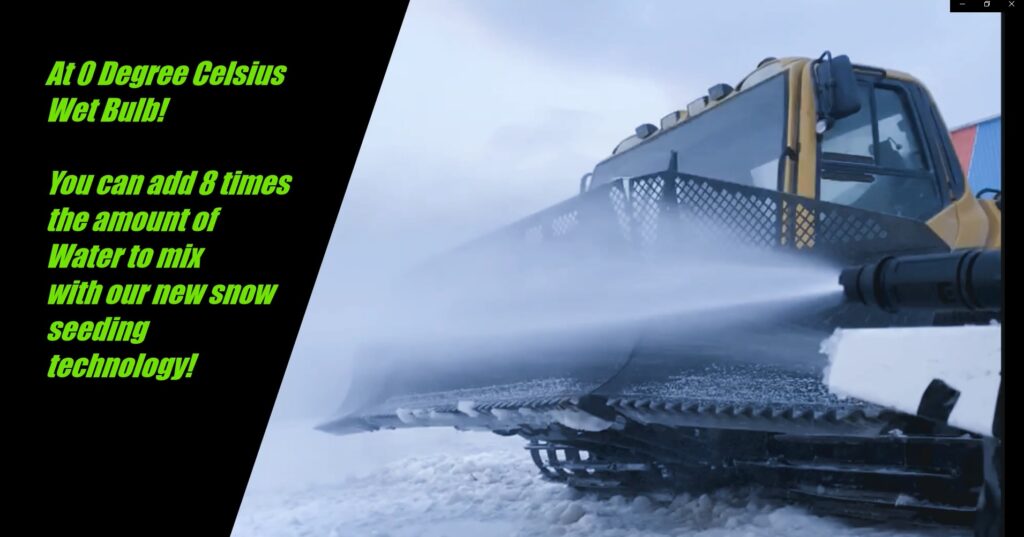 The image above shows the Bucceri Snowfall operating at 0 degrees Celsius and 90% relative humidity multiplying the snow seeds produced 8 times during testing at Shenyang ski resort on March 3rd 2020.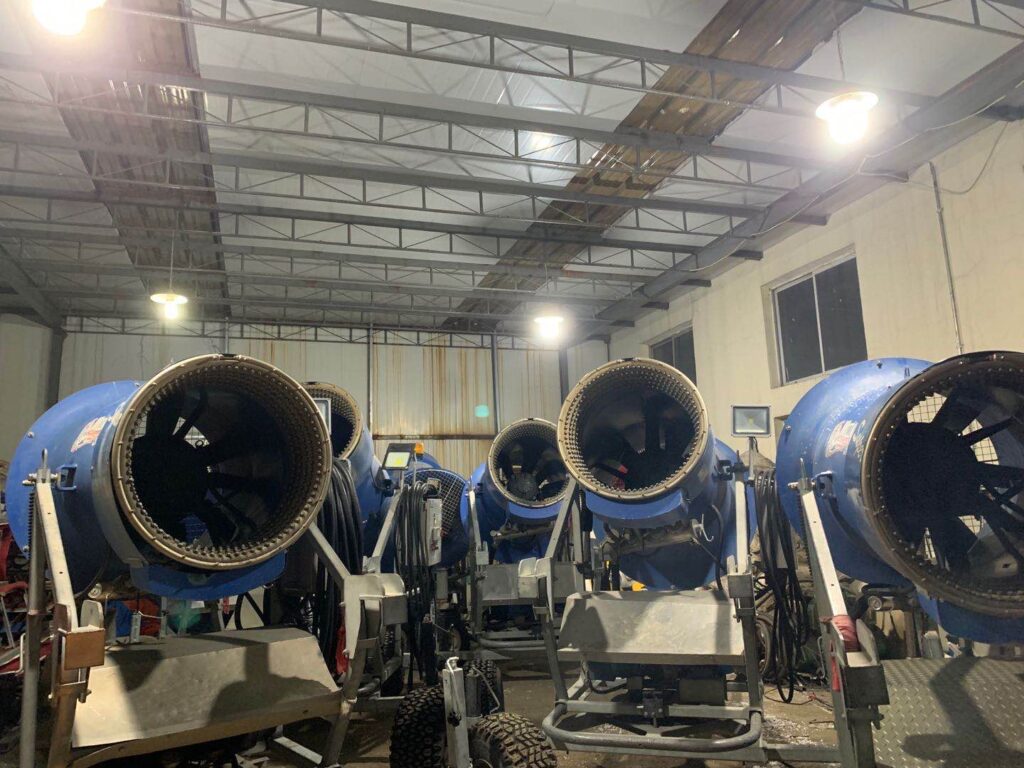 The Bucceri Hybrid has the same onboard tools of a conventional fan gun that are required to make snow at below frezing temperatures,

So when it's time to bring out the Fan Guns the Bucceri Hybrid will operate with similar principles as a fan gun and can also be used to make snow at any plus freezing temperatures.
The comparisons below are based on testing at ski resorts from 2016 to 2022 and these preliminary tests show how favorably a Bucceri Snowfall would perform against Fan Gun Snow Making systems.
While the capacities are lower this is offset by the low cost of snow production and needs to be balanced against the lower installed power of the Patented Bucceri Snowfall.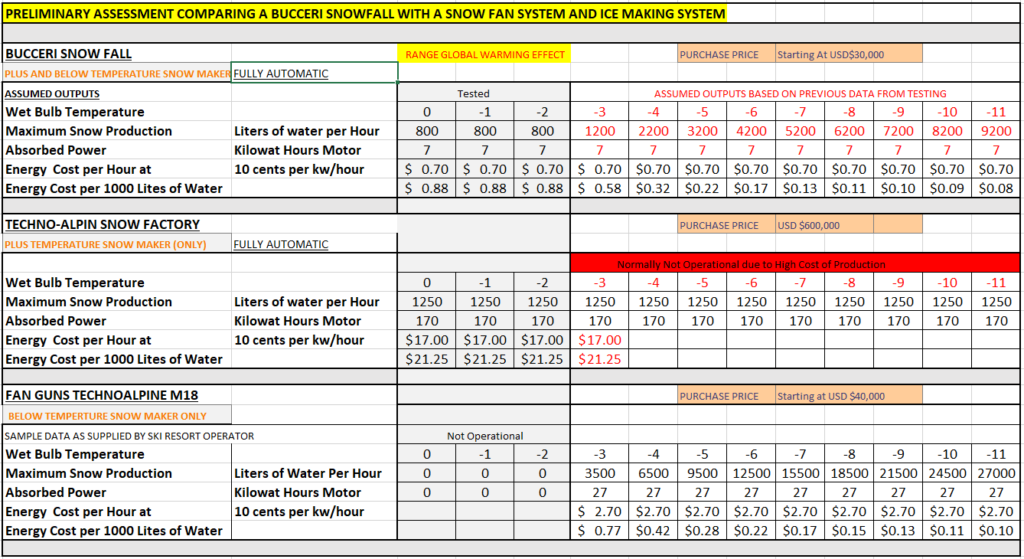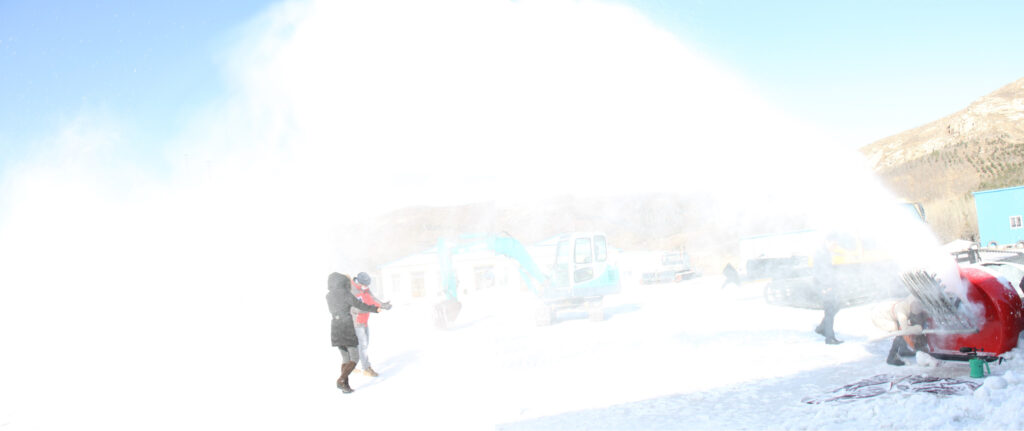 Above: Snow Testing since 2015 at Ski Resorts around the world.
CONTACT US BELOW FOR MORE INFORMATION